Recent Posts
1
« Last post by Andy B on Today at 08:49:03 PM »
Great paint job.
2
« Last post by Jericoke on Today at 04:34:43 PM »
F1 runs off of gasoline anyone can buy. I assume that F1 used to use leaded gasoline, and shifted as the world went to unleaded. As the world shifts away from petroleum based fuel, I don't see why F1 wouldn't shift there too.

If F1 goes all electric, yes, there's a redundancy between F1 and Formula E. However, unless Formula E makes massive audience strides in the next 5 years, no one would even notice, nor care, that F1 is going to steal their lunch.

It would be a great way to bring manufacturers who have left F1 back into the fold!
3
They're calling it the Ferrari KT2020 in honor of Ken Tyrrell.
4
IndyCar has run on biofuel (alcohol) for decades.
5
« Last post by John S on Today at 02:55:37 PM »
As more countries ramp up efforts to legislate against fossil fuelled vehicles can F1 survive in it's present guise?
Below Honda explains it's reasons for only committing until end of 2021, it's all about the rapidly changing ethos and direction in the motor industry.
Seems individual cities such as Paris, Rome and Mexico City are pushing for their own Petrol/Diesel bans by 2024/5.
Now if they lead surely more will follow.
Can any of the engine manufacturers then really withstand the pressure from impending fossil fuel bans consigning F1 to an historic travelling freak show?
https://www.pitpass.com/66633/Honda-admits-to-its-fossil-fuel-dilemma
6
« Last post by John S on Today at 02:23:57 PM »
TECH INSIGHT: Ferrari asked the FIA to approve it's new anti-spin concept that will be used in the second week of testing.
Cute, innit?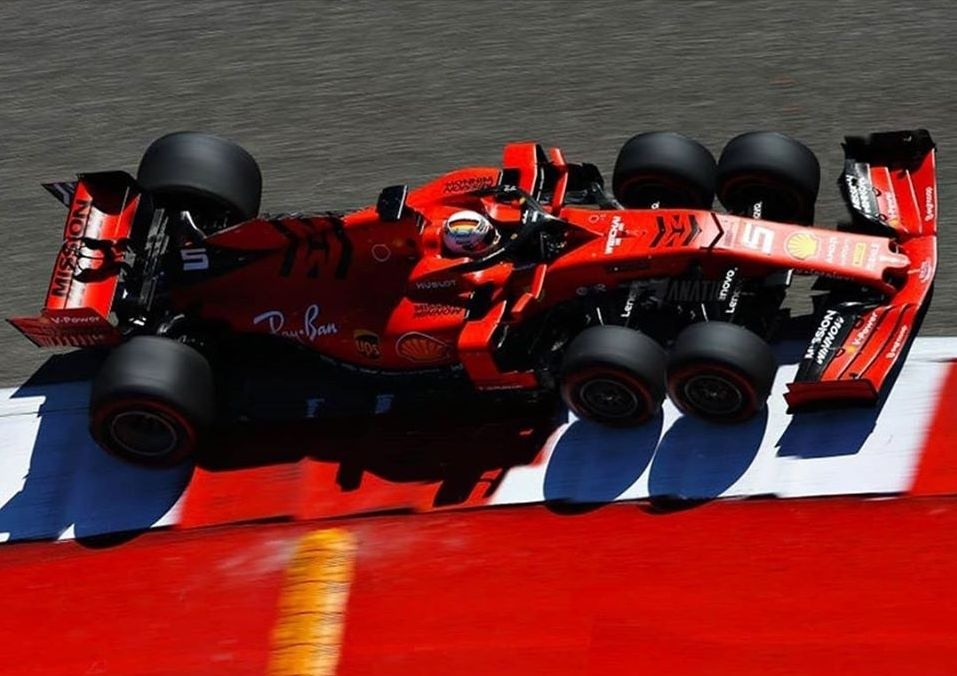 ]
Photo and joke courtesy Silverfox from comments section of article 'Decoding the great F1 test hoax' on Grandprix247.com, 23rd Feb.
7
Great looking race car! Very cool that it's at Estoril, a classic F1 circuit, too!
I really like using Colin Chapman's phrase of "adding lightness" for something that started on one of his most famous (and long lived) car designs. Well done!
8
Cool change, Wizzo! I'm looking forward to the extra 10 points for picking them all correctly. (Of course, I'm still looking forward to picking all of the lottery numbers correctly, too.
)
9
« Last post by John S on Today at 01:42:19 PM »
I'm Banking on Macca and Racing Point spoiling the big three's party on more than one occasion this year.
That's from the gut, my supercomputer is still waiting at the design stage, I can't afford to swap my house for it at the present time.
Given time senility might make me forget I even own a house - anyone know if a supercomputer cabinet is big enough to bed down in?
10
« Last post by Wizzo on Today at 10:08:07 AM »
Welcome to the GPWizard 2020 Grid Game
As always the aim of the Grid Game is to correctly predict each Formula 1 race result, score the most points, see if you can do better than everyone else and become the Grid Game Champion.
You can enter your predictions here.
All the F1 driver names are supplied in simple drop down lists so each prediction can be entered in about 30 seconds, it's free and very quick and easy to play. Here is a quick guide:
Predict the following:

Pole position:
2 points (Driver that starts the race from pole.)
Top 8 finishing drivers:
2 points for a driver in the right position.1 point for a driver in the wrong position.
Fastest race lap:
1 point.
Rain: Yes/No:
1 point (Decided by members in the race chat room as F1 officials mucked it a few times in the past.)
Safety Car: Yes/No:
1 point (Will be counted when the actual safety car is deployed during race, a virtual safety car does not count.)
Did Not Finish:
1 point (DNF-numbers of cars not finishing race, again declared in the race chat room.)
Bonus Points:

Double Up:
- Doubles your points for one race (can only be used once per season, must be declared before qualifying deadline).
CHANGE FOR 2020

Driver Position Bonus:
Predict more than two drivers in the correct finishing position in any race to receive the following points bonus:
2 drivers correct = 1
3 drivers correct = 2
4 drivers correct = 3
5 drivers correct = 4
6 drivers correct = 5
7 drivers correct = 6
All drivers correct = 10
Prediction deadlines:

Qualifying deadline:
-1 hour before the start of qualifying. If you fail to place your predictions before the qualifying deadline you will lose the chance to predict the driver in pole position but you can continue to place your race predictions up to the race deadline.
Race deadline:
- 1 hour before the start of the race. If you miss the race deadline then you have missed the chance to participate in the current race weekend.
Qualifying and Race deadlines are clearly shown on the left this sites pages.
Late Picks - IMPORTANT
If you cannot access GPWizard or you know you will not be able to place your picks then we will accept your predictions via
PM to Dare
or email to
info@gpwizard.co.uk
at any time before the relevant deadline.
The Winner:
The player with the highest accumulated score from the current F1 season.
If there is no outright winner:
If two or more players tie with the highest score then the player with the highest score plus the greatest number of correct pole picks will be the winner. If the players are still tied the player with the highest single (non DU) race score will be winner. If still tied Wizzo will draw a winner from his top hat.
The Prize:
As always there will be some generous F1 related prizes and these will be announced later. Please keep a look out for another notification.
Additional Information:
-Check your scores after each race. All scores become official after one week - Correct or Incorrect.
-Race results will be adjusted to match the official race results in the event of a race investigation or disqualification.
-Players may only use one Username to enter the competition.
-Moderators decision is final in all aspects of the GPWizard Grid Game.